During my time at San Diego Comic Con, I had the opportunity to check out a few panels. Most of them were for my own edification since I've been trying to find out more about the animation industry. So I spent some time at a Nickelodeon panel along with a "How to Pitch an Animated Show" panel. But I also had the chance to check out two other animatation-related panels.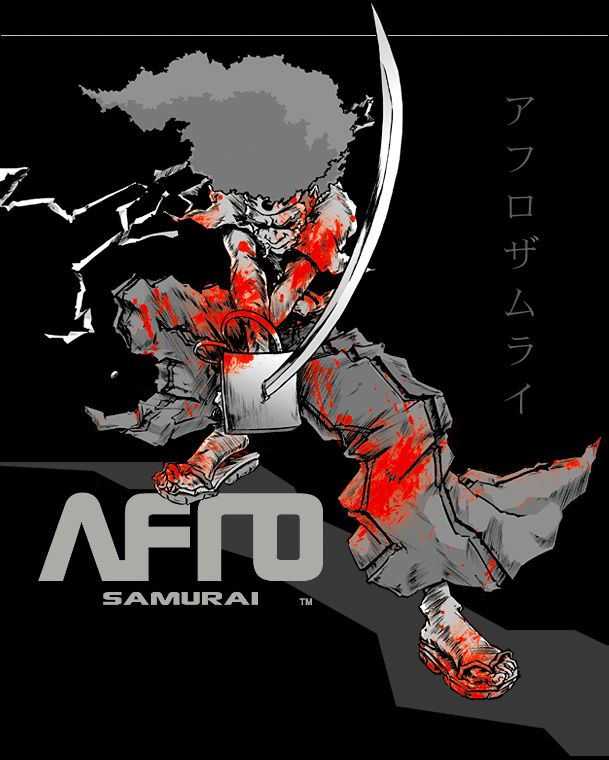 Afro Samurai - Featuring the RZA, this panel discussed the upcoming anime mini-series from Gonzo and set to air on Spike TV. The history behind this anime is inspiring, considering that the creator's work was spotted by accident and has since evolved into a full-blown multi-media monster. They also showed the trailer which looked kick ass. Lotsa movement and top shelf animation. Samuel Jackson does the voice work for the main character. And with the RZA handling the music, you know it's gonna rock.
You can check out the trailer here.


The Batman/Teen Titans - This panel discussed the third season for The Batman and also showed some preview footage of things to come. The big change? Robin joins Batman and Batgirl in their crusade against crime. The panel also debuted the Teen Tians: Trouble in Toyko direct-to-DVD movie. I'm not the biggest Teen Titans fan but I've found myself watching the cartoon every once and awhile on Cartoon Network. I'm a much bigger fan of the animation than the storytelling. But the movie was definitely entertaining, occasionally laugh out loud funny, and much better than sitting in a hotel room with only 4-5 cable channels. The villain (Brushogun) was pretty cool.



Hellboy: Sword of Storms - I missed this one (I was too busy hustling potential publishers) but you can actually watch it online right here (as long as you have a DIVX video player; if not you can always download it). I just finished watching the 58-minute panel and the animation for the upcoming Hellboy movie looks awesome. According to the panel, the first movie premieries later this year on Cartoon Network and will then be released on DVD in February of '07. Until then, I'll be checking out the Hellboy blog and the official site for updates.

Bernie